Post-pandemic Restaurant Design
Originally published on Hotel Designs.com in July – 2020
Now that hospitality is beginning to open its doors once more, we asked Federico Schilling from Flair Studio to explore the challenges of designing F&B areas in the post-pandemic world…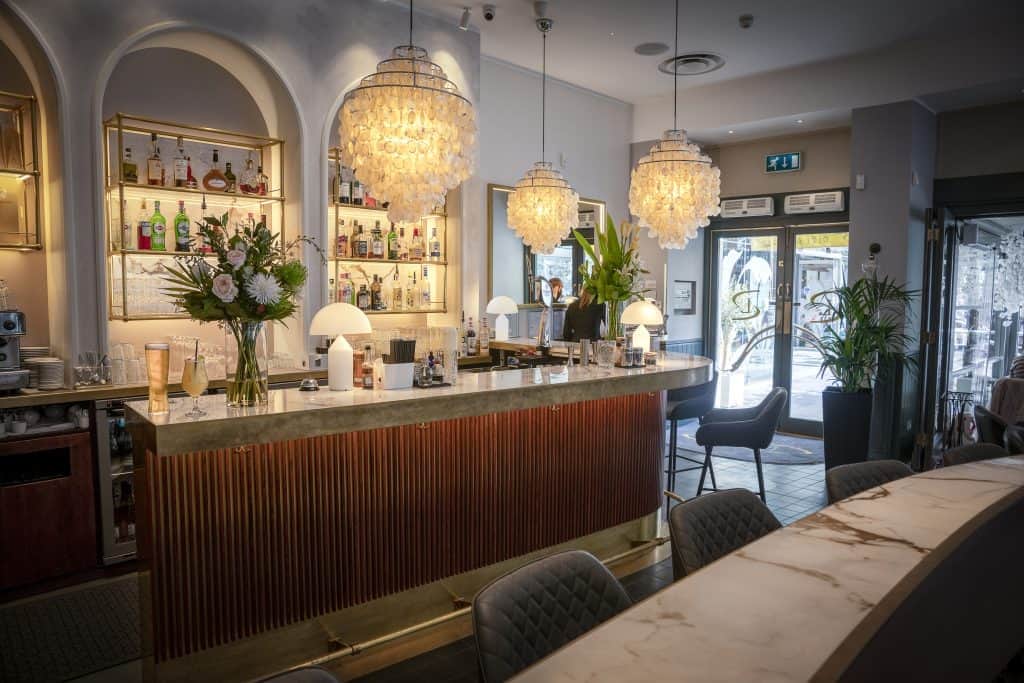 With restaurants and pubs in UK set to reopen before the end of June/beginning of July, there is still a great deal of uncertainty about the measures and trends to be followed to provide a safe, yet engaging experience.
Everybody knows the Coronavirus outbreak is going to change the way we eat in restaurants but, while some of these changes will be short-lived, others will probably endure by becoming either a necessity or just good habits; In this short article I am about to explore how these challenges can change the restaurant design as well as how this can become an opportunity to generate new creative ideas through good design.
In the very short term, for those who have an outdoor space this will be highly valuable but also for those who haven't, special initiatives so the business can spread outdoors can become very helpful. In this direction, the temporary pedestrianisation of high streets or neighbourhoods can be seen as an occasion to enable people to socialise again while keeping safety measures into place. The Soho Summer Street Festival can be a great example. It was announced last week by Soho Estates with the aim to ban cars from entering key streets of the area and to request a relaxation from Westminster Council for the licensing of the public highways.
Now l would like to shortly explore what are the restaurant design changes which are probably here to stay by looking into space planning, technology and trends.
It is common sense that initially, the internal layout of medium to large size Restaurants will be revised by reducing the number of tables and by promoting smaller tables, which can be more easily distanced and are more flexible than large banquettes or communal tables. But it is also likely that from early 2021 the layout density will slowly revert back to the pre-lockdown arrangements level with minor changes aimed to provide a safer experience.
On the other hand, costumers will want to avoid touching things which are seen as un-necessary for a longer time: things such as menus, salt and peppers and other shared items will probably disappear and costumers will especially be reluctant to enter toilets unless these haven't been equipped with adequate measures. If contactless solutions as well as anti-microbial materials can be easily implemented, it is desirable that human interaction with the staff will slowly come back to normal after an initial reduction. Open buffets and food sharing concepts will probably suffer the most and for a longer term, with hotels being the most affected with their large venues for breakfast and business lunches. Also, materials and finishes will change in direction to easily washable, anti-microbial surfaces, sometimes muted from the cruise ship fit-out industry, sometimes from the outdoor furniture collections.
Whether the above will become game changers or not, I believe that we as designers have a duty of care to the end user so that these measures can be implemented without compromising on the quality of the overall guest experience and the design outcome. If safety and well-being are paramount, we also shouldn't forget that an essential part of eating out is about sharing that experience with the other dining guests, including the importance of the spaces and the atmosphere we share with them. Differentiation through design will then become even more important and this can ultimately help generate new creative ideas.