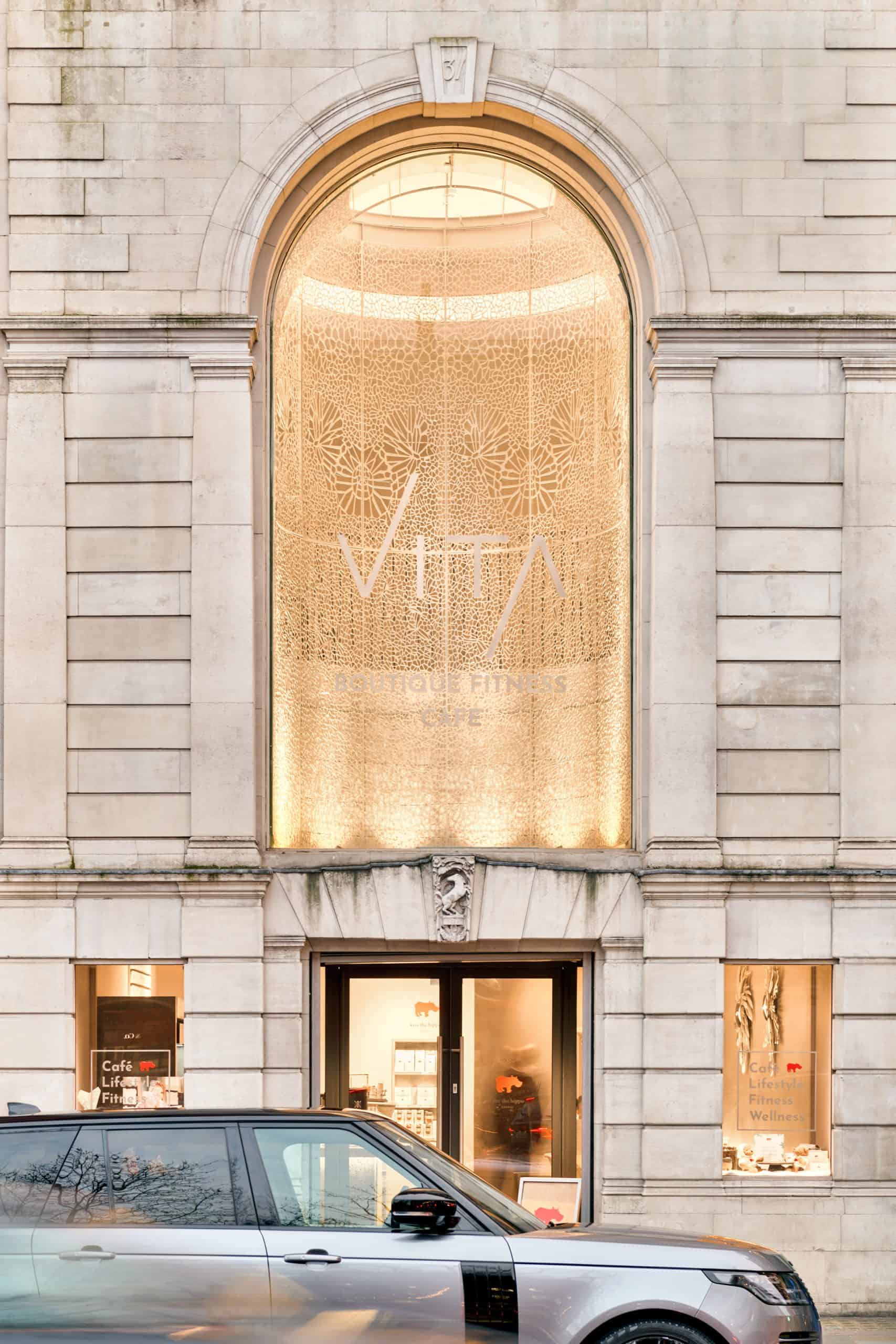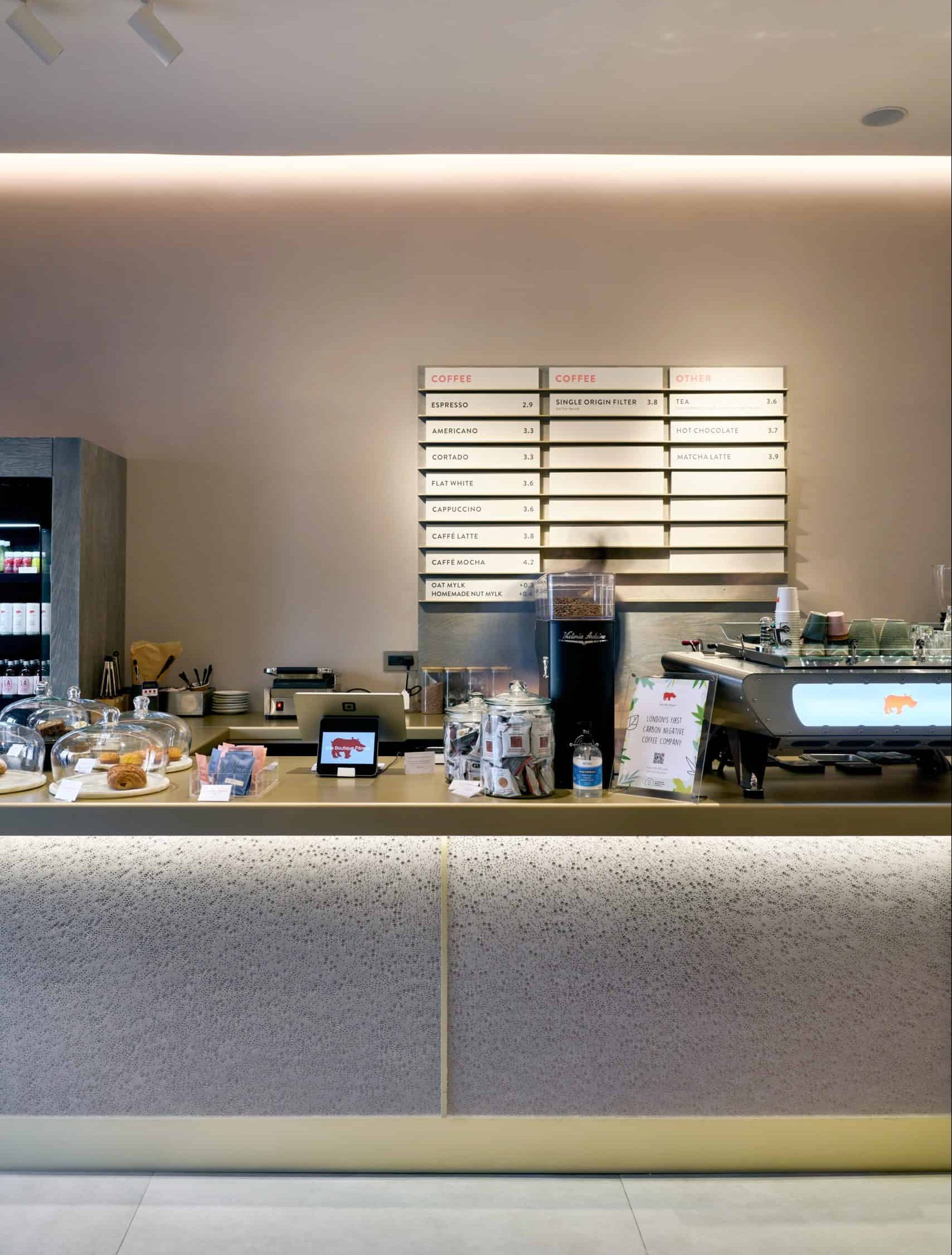 VITA clubhouse, Sloane Square
It is quite unusual to find an unoccupied property in such a prime location like Sloane Square. Still, the former Pomellato store and offices building has remained unoccupied for almost 4 years before VITA, an independent boutique fitness club, could finally manage to obtain the lease aiming to turn it into a wellbeing and healthy Clubhouse.
This fact presented a number of challenges, to start there was no as built information available; the building had undergone several refurbishments over the years but just by adding layers without making any strip out and all the windows and doors had been locked with metal sheets as eventually at some point the place has been occupied by squatters.
Flair Studio acted as lead architect, interior designer and contract administrator for this project, spanning over 6 floors and entailing the reconfiguration of the existing into a Clubhouse with a boutique fitness centre, Pilates, barre, yoga and bespoke treatments for VITA and a carbon negative roastery at ground floor for Kiss the Hippo.
The project lasted little more than one year from inception to completion and involved a complex License to Alter with the Cadogan Estate, structural alterations and alterations to the fire strategy for the removal of an existing staircase which was no longer needed, the reconfiguration of the M&E system for the formation of a small kitchen at basement level, connected to the bar via a dumbwaiter, and acoustic mitigation to the neighbouring residential properties.
We worked closely with the client to rethink and to refresh the physical image of the spaces by upgrading the operational and functional aspects of the boutique fitness centre as well as enabling the brand image to stand out in such important location as Sloane Square. We strived to use lighting design to reimagine the perception of the spaces by bringing in warm, ambient light and grazing effects to the textured walls as well as to the patterned window, a stand-out feature with a bespoke naturalistic pattern that screens the interiors allowing discreet views into Sloane square and the light and shadows to come in at the same time. Anti-glare solutions have been adopted for all visible light sources to ensure the visual comfort of the users.
The VITA Clubhouse refurbishment was also a good occasion to improve the sustainability of the commercial unit by retrofitting and increasing the performance of the existing building. Although working on a budget, we found solutions to add thermal and acoustic insulation, reduce the air conditioning usage by promoting natural ventilation into the classroom and by using sustainable materials.