Lucarelli Restaurant at the Mailbox – Birmingham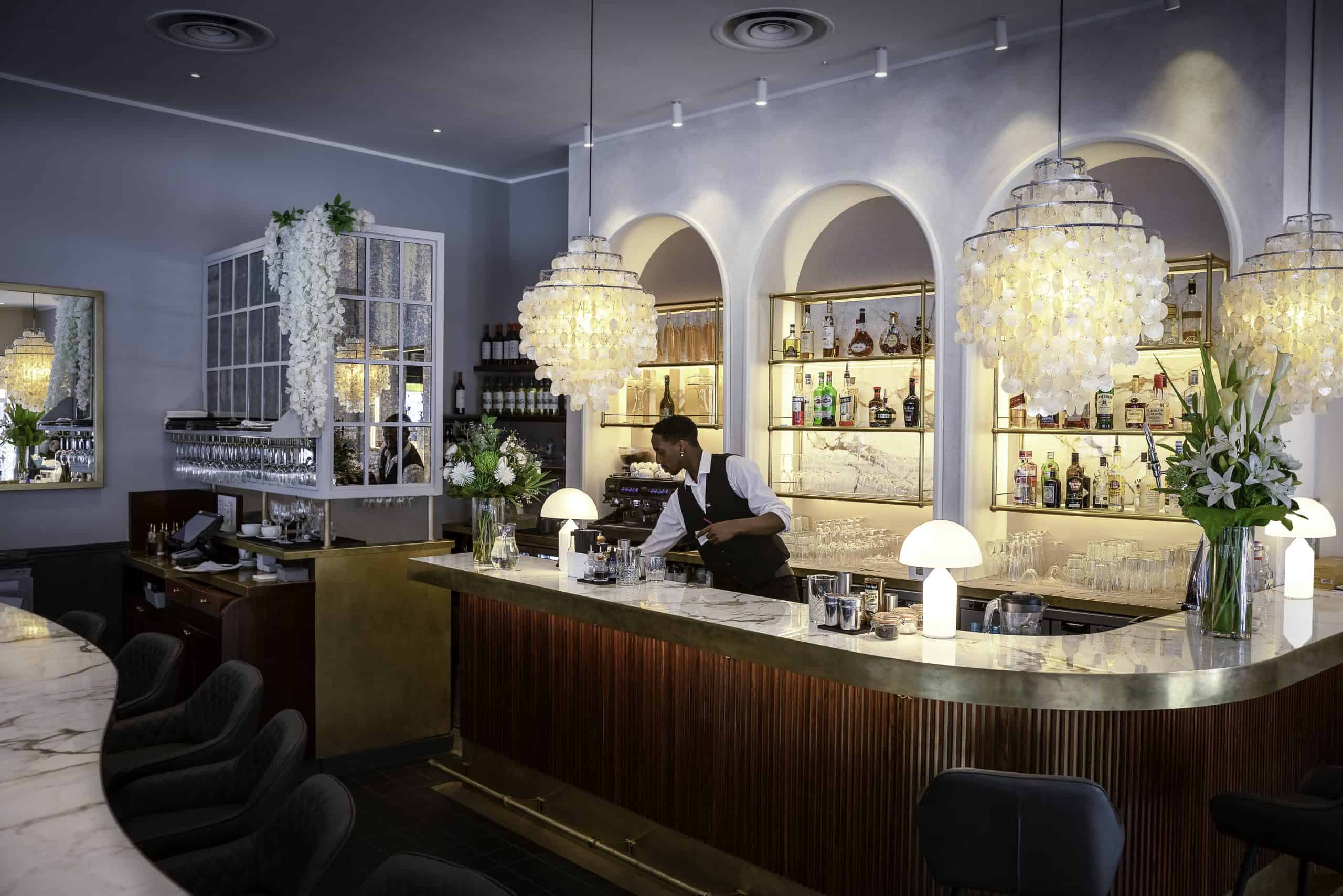 Lucarelli restaurant, Birmingham
The design by Flair Studio aimed to enhance the relationship between the entrance of the Mailbox and the Canal, mixed with Lucarelli's authenticity and passion for good food and to bring these great ingredients into the internal layout, which is conceived with fluid and sinuous spaces unfolding around a monumental real olive tree, echoed by the three grand arches which are framing the bar and welcoming the entrance with antique brass and calacatta bottle racks, highlighted by mother of pearl chandeliers.
A key design feature is the bio-climatic pergola at the Mailbox courtyard in front of the Canal for which Flair Studio secured planning permission and which maximises the comfort of the outdoor space, featuring a retractable aluminium roof and guillotine glass panels to all sides. The Pergola, with it's roof covered in bougainvillea vines together with the olive tree and the bar, aims to activate the space generating a unique experience and at the same time promoting a cozy and relaxed atmosphere.
The intention is to create a warm and fluid ambient where the bar area, the olive tree and the outdoor pergola act as hero elements to activate the space, aiming at the same time to generate a unique experience and to promote a cozy and relaxed atmosphere.